PERFORMANCE TUNING FOR THE ALPINE A110
MAKING THE BEST BETTER
We love the A110. It's different, it's light, it's simply a joy to drive. It captures the essence of why we love cars and driving so much.
At LIFE110 we blend the A110's unique charm with your choice of greater sporting performance and character. More feedback, more control and more individuality. An A110 that will still amaze in everyday use, but attack a country road with greater precision, speed and confidence.
Brilliance deserves the best. Make your perfect A110.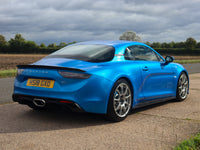 FEATURED A110 PERFORMANCE PARTS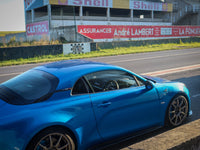 READ THE 5 STAR REVIEWS
As featured in EVO Magazine, AUTOCAR and Pistonheads
'...expertly and completely realises the potential of an already fabulous driver's car', EVO Magazine, click here
'...more precision and road feel than a regular A110, more responsive when you turn and more composed.', AUTOCAR, click here
'...a fearsomely rapid and seriously capable machine, but without completely undermining what it is that makes the standard car so wonderful to drive.', PISTONHEADS, click here
TRIED AND TESTED
Every single upgrade we offer has been rigorously engineered and tested on our own A110. By applying exacting standards to every detail we offer a promise, if a part doesn't make the grade you won't find it in our catalogue.
An obsession with improvement, that constant search for ways to develop new ideas into a better driving experience, steers everything we do. It's what the A110 deserves.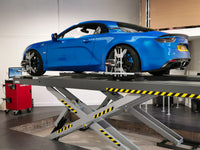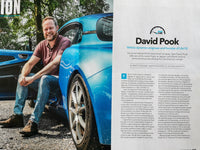 20 YEARS EXPERIENCE IN AUTOMOTIVE ENGINEERING
LIFE110 is by David Pook, an automotive engineer with a distinguished career developing and delivering cars to mainstream production for over 20 years. A renowned specialist in Vehicle Dynamics he has led cars such as Jaguar Project 8 and Project 7, F-Pace SVR, F-Type SVR and Range Rover SVR to production. All LIFE110 products are thoroughly engineered and tested with the same rigour David has maintained throughout his whole career.
Testimonials
Just been out for a drive. It's a complete missile on B-roads now. Absolutely LOVE it!

Mark, UK
I test today on the marvellous roads of the Luberon and Grand Sambuc Track. The car is perfect, less pumping and the movements are better. The steering is more communicative. Thanks to have these parts!

Fabien, France
On curvy mountain roads it's an absolute weapon and a blast to drive. The car is still extremely joyfull and comfortable in day to day street driving. I cannot recommended the Life110 upgrade enough!

Wouter, Belgium